BIG DATA CLOUD PRICING
Start FREE and stay FREE forever!
We designed our free API package offering to suffice most small to moderate use case scenarios.

It only takes a few clicks to open a free account on BigDataCloud.

No credit card is required to start using our APIs.

Access to ALL of our public APIs and packages with all features enabled.
Not limited for development only, you're welcome to use it in production too!

No trial period. Upgrade to a higher plan as your usage increases.
Lighting fast response time, no throttling, no ridiculous 'HTTP only' or 'without support' restrictions.
Your trust, our guarantee 99.999% SLA
Our APIs are divided into multiple packages to suit your needs.
As your project grows, you can monitor and upgrade your packages with our easy-to-use subscription management dashboard. The dashboard also provides useful insights about your API usage.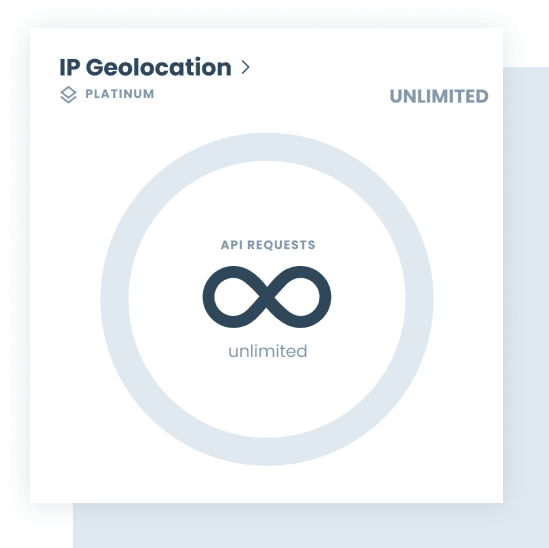 Want even more? Go UNLIMITED!
Big enough to consume many millions or even billions of queries?
We have got you covered too!
We're so confident in our distributed ultra-scalable infrastructure that we're happy to be the first vendor globally to offer UNLIMITED packages!